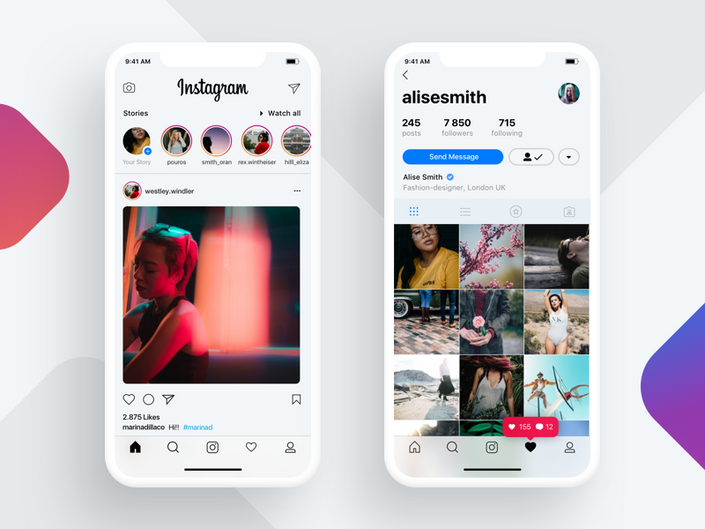 Social Media Management Masterclass
Learn How To Create A Profitable Social-Media-Based Business From Scratch
EDIT: I first released this course in early 2019 when I was actively running my social media management agency. At this time I was making roughly $5-7k per month running my agency on the side as a full time college student. The material remains relevant but I have since lowered the price dramatically.

You know there is money to be made on Instagram. There has to be. But how do you get in on it if you are a teenager without 100k followers? You do what I did. Manage Instagram accounts for people who are too busy to devote their time to Instagram and can afford to pay you a lot of money.
Last year I decided to make a change...
I saw people like Tai Lopez, Ryan Scribner, and Iman Gadzhi making full time incomes on the internet
And I wondered if I could do it too
Turns out I could...
I started thinking about what it would take to make a full time income online
I tried Amazon FBA. Lost a couple hundred bucks.
I tried Shopify dropshipping. Broke even.
I tried affiliate marketing, Actually started making money, but nothing big.
Then I decided to pivot to social media, found some serious money
I got into this business accidentally, but I have built my agency intentionally
Through my multiple failed businesses I was able accumulate knowledge that directly translated on to growing a business on social media
Once I had gained some traction I started sharing what I was doing with my friends
They were quickly able to replicate my success and land their first clients within the week
I knew I was on to something
But I wanted to share this knowledge with more people
I wanted this business model to reach more people
I wanted to shatter the idea that a 9-5 is "just a part of life"
This course you will learn exactly what I shared with my friends that allowed them to start their agencies within the week
(and a lot of things I didn't share with them)
You will hear tips that I have never shared before that allowed me to jumpstart my agency
You will walk away with a step-by-step plan for launching your own SMMA
Are you ready?
---
The SMMA Lies You Believe

False Belief #1: You need to have a large following on social media to successfully grow an agency.
When I started my social media management agency, I had roughly 600 followers on Instagram and 600 more on YouTube. Many people think that the only way to be taken seriously on social media is to have a follower number that looks like a phone number. This is 100% not the case and often times those people who do have an absurd amount of followers on social media use that as a crutch and fail to focus on actually providing value and delivering on what their clients are paying them to do. I will break down exactly what you need to say (templates included) to these influencers in order to get them to take you seriously and start working with you regardless of how large your online presence.
False Belief #2: You need to know the technical aspects of social media (Facebook ads, how the algorithm works, etc.) in order to get started.
This couldn't be further from the truth. Now if you go out there trying to start a social media Marketing agency, yes you will need to know these things and a whole lot more. In a social media Marketing agency you would have to know how to create Facebook ads that bring in leads, take them down the sales funnel, and convert them. You would have to know how to fully utilize retargeting, lookalike audiences, and event tracking to develop a Facebook ads strategy. To be a social media Marketer, you would need to be familiar with creating high-converting sales funnels and crafting immense drip email campaigns. For social media Management, you are simply managing their account. Beyond simple post creation and content scheduling, there is nothing complicated that you need to spend weeks honing and perfecting. The learning curve to start a social media Management agency is near flat.
False Belief #3: There is too much competition and not enough business to succeed on social media
Is there competition in the world of social media management? Yes. Is it anywhere close to the amount of competition that exists surrounding social media marketing? No. Is competition going to be a roadblock for you? Absolutely not. Competition is much more of an advantage than a disadvantage in my book. Why? 1) Competition is proof of concept -- If something didn't work, there wouldn't be so many other people doing it and having success with it. 2) Competition sets the bar -- When you have competitors and you know who they are, you can see exactly what they are doing, what they are charging, and who they are working with. Pro tip: talk to your competition's clients, and talk to your competition. 3) Competition makes you work harder -- If it's just you, the incentive to work hard is very low. If there are competitors for your clients to turn to, it pushes you to ensure that you are giving your clients the best possible service leading them to constantly refer you to their connections and allow you to grow your business organically over time.
False Belief #4: I can always start later. OR Instagram is just a fad. I will just wait for the next big thing
Is Instagram a powerhouse of a platform right now? Yes. Are there over 60,000 posts going up every minute? Yes. Are there over a BILLION people on Instagram? Yes. Will this last forever? No. I suspect in 3-5 years, Instagram will not be as big as it is today. That being said, 3-5 years is a long time and right now Instagram is hot and a lot of people are making a lot of money on the platform. Neglecting to take advantage of this massive opportunity just because it will not last forever misses the big picture. The skills you learn from Instagram do not apply exclusively to Instagram. When the next big thing comes, (and it will) you will be ready and you will have the skills to shift your business to wherever the attention is and continue to grow and thrive. This business can work for you for years to come, but only if you take action.
False Belief #5: Nobody will listen to me, I'm just a kid.

I started this business when I was 19. This has been an immense asset for my business. When people see a young person getting started and hustling doing their own thing, they will want to support you. Instead of hiding yourself behind a logo, show your clients who you are. This builds immediate trust with them and allows them to realize that you are young, hungry, and willing to work hard. When they see this they will be so much more likely to give you a chance and work with you, and this is something that I actively use to my advantage in prospecting for new clients.
---
Course Overview
This course is designed to take you from ground zero (never run a business before in your life) to a confident and competent business owner Throughout the course of 7 weeks. By the end of this course you will have have the tools and step by step plan required to launch and grow a successful and scalable business. You will have the freedom to work whenever, wherever and for who ever you want. You will have the skills to be able to pivot your business on to whatever platform comes next. You will know how to contact influencers and actually get them to listen to you and work with you. You will have the freedom of knowing that whatever you do in life, you will never have to take a 9-5 job if you don't want to.
Module 0: What Do I Do? | $47 Value
Welcome To Social Media Management Mastery -- A framework for how this course operates and how you should consume it to ensure that you get as much out of it as possible.
My First Month -- A brief run down of my first month running my social media management agency. This lecture will provide you some realistic expectations for your first month in business.
The Basics Of SMMA -- This lecture will break down exactly what a social media manager actually does and what a social media management agency does. After completing this lecture you will have a much better idea of whether or not a SMMA is the right business for you to pursue.
The Better SMMA -- When you hear SMMA, do you think social media marketing agency? Most people do. In this lecture I will show you why a social media management will allow you to make more money at a faster rate than a social media marketing agency.
Module 1: Finding & Acquiring Clients | $97 Value

Picking A Niche -- After completing this lecture you will know the three key reasons behind picking a niche and how to pick a niche that will bring you the greatest satisfaction and the greatest income.
Who To Reach Out To -- If you are unsure about who to reach out to, you are thinking too much about it. This lecture will show you exactly how to find potential clients for your SMMA.
Testimonials & Referral Clients -- Testimonials and referral clients are essential to the growth of your business and are things that will most likely not just pop out of thin air. That is why it is crucial to fully understand how to prompt referral business in order to allow your clients to build your business for you.
Everything You Need To Onboard A Client -- Don't do what I did starting out. Email chains with my first clients included upwards of 30 back and forth messages asking them for certain passwords, access, and basic information. This lecture will break down exactly what you need from each new client and will provide an email template to allow you to gather that information much faster.
Module 2: Reaching Out To Prospects | $197 Value
Stop Pitching To People -- The influencers you are reaching out to get dozens of messages each and every day from people looking to work for them. If you do not know how to make yourself stand out, you will fall into the same trap as all of the rest of them do. By the end of this lecture you will know exactly how to make yourself stand out to prospective clients as the best choice.
Leading With Value -- This is THE most important lecture in this course. This is the step that so many people neglect and it is why their emails do not get opened and their business fails. If you can fully internalize this principle and apply it to your entire business, you will succeed in whatever you choose to do.
Working For Free -- Is working for free the best strategy for everyone? No. Can it lower the barrier between you and your first client? Absolutely. In this lecture you will learn how to make it impossible for your first clients to say no and how to start a business on the "work for free" model.
Do Not Hide Behind A Logo -- This lecture explains why creating a logo for your brand could be one of the worst decisions you can make in this business.
Addressing Their Most Common Objections -- People will have objections. In this lecture we break down the most common objections I receive from new clients and how to address them before they even bring them up.
Giving Them Exactly What They Need -- When you are on-boarding your clients, there is a lot of information you will need from them (passwords, authorization, etc.). By the end of this lecture you will have the exact questions to ask your clients to avoid an embarrassing and unprofessional week long back and forth email chain.
Module 3: Doing The Work (Basic) | $97 Value
Creating Image Content -- Images are the lifeblood of Instagram. In this lecture you will learn how to quickly create high quality images using 100% free software. No graphic design skills required.
Creating Video Content -- Videos are some of the most engaging pieces of content on Instagram and have the potential to go seriously viral. The good news is, you don't need anything besides your smartphone to create high quality videos to impress your clients. This lecture will break down exactly how to create some of the best-converting video styles on Instagram.
Curating Content -- Think you need to be creating all of the content that you post for your client? Wrong. You definitely should not be making every single post and if you are, you are wasting your time. Curated content that has been proven to perform well will allow your client's post to reach more people and make your job much easier. In this lecture you will learn exactly how to find content that would perform well on your client's account and how to most effectively utilize it.
Module 4: Doing The Rest Of The Work (Advanced) | $97 Value
Scheduling Content -- If you are working on this business every single day, you are doing it wrong. By the end of this lecture you will know how to schedule all of your posts for an entire month in one day so that you can work for one day and get paid for 30.
Weekly Check Ins -- You need to be communicating with your clients. But how much is too much? And what are the questions you need to be asking them in order to make sure they are more than satisfied with your work? in this lecture you will learn how to communicate effectively and professionally with your clients.
Be Willing To Do More -- Good enough does not get you a satisfied client and good enough does not get you referrals. By the end of this lecture you will know how to go above and beyond what your client is expecting and how to essentially give yourself a pay raise.
Module 5: Pricing Your Services | $97 Value
Have One Package -- Having multiple packages is something that anyone running a social media marketing agency will tell you to do. In a social media management agency this will actively cause you to turn away clients. This lecture will teach you why having only one package will be a great asset to your business.
Think Hourly Charge Weekly -- Want to severely limit your income potential? Charge hourly. This lecture will leave you feeling confident with your pricing model and with significant flexibility to grow and scale your business over time.
Getting To Your Price -- Pricing is one of the most difficult steps for people just starting out in their SMMA. In this lecture you will learn how to determine your rates in a way that leave your clients getting a good deal and you making significantly more than you would expect.
What Is Your Income Potential? -- This lecture will give you some perspective on the kind of income that is possible to you through implementing the teachings of this course. After completing this lecture, you should have an idea of how big you want to take this business and what is required to get there.
Increasing & Decreasing Your Rates -- How often should you increase your prices? By how much? What about clients that have been with you for months already? This lecture will lay down a solid framework and show you exactly how you can continue to raise your prices as the demand for you becomes higher and higher.

Module 6: Outsourcing | Turning It Into A Real Business | $97 Value
When Is It Time To Outsource? -- This is a question faced by anyone with an online business that wants to find ways to better leverage their time. This lecture will give you a definite answer to this question and provide you with the resources to do so effectively.
What Should You Outsource? -- When you determine you have too many things on your plate, figured out specifically what has to go can be difficult. In this business, there is a clear progression of which tasks should be outsourced first. By the end of this lecture you will be familiar with that progression and how to implement it.
Hiring Contractors -- When you are ready to take some of the ground work off of your shoulders but don't yet feel ready to bring on a team member, a contractor can be a great option for your business. After completing this lecture you will know what to look for in a contractor, how to train them in effectively, and how to ensure that their work is up to your standards.
Bringing On Employees -- When you have accumulated a significant number of clients, you will need to take on additional help if you want to be able to seriously scale your business. This lecture will walk you through how to smoothly make the transition and ensure that the essential tasks are getting done without your direct supervision.
Paying Your Team -- But how much should you pay these people? Pay them too much and your business suffers. Pay them too little and you feel guilty (if you have a conscience). After you complete this lecture, you will know exactly how much to pay each of your employees for the work that they do and the rationale behind their wages.
Additional Resources | $97 Value
Cold Email & DM Templates -- These templates will show you exactly what to say to prospects in order to get them to take you seriously and you to acquire new clients. These templates come from the emails that I have sent to my prospects and have been refined over months of experimentation with different variations.
SMMA Contract Template -- A contract is essential in establishing your relationship and expectations with clients up front. This template just requires you to fill in the blanks with the specifics of you and your client and will allow you to appear much more professional when conducting business.
How To Ask For A Testimonial -- An email template that will show you exactly how to approach current clients for testimonials without appearing desperate or unprofessional. The accompanying video will clarify how you should go about this for the best results in order to maintain the relationship while securing a high-quality testimonial that will allow you to garner further clients.
---
Current Bonuses
Weekly Office Hours | $397 Value -- Every week I will be holding a 1 hour live office hours for all students to ask their questions and work through all of the issues they are currently experiencing in their business. Included in this sessions I will also be updating you on the current state of my business.
$50 Course Completion Bonus | $50 Value -- Upon proof of completion of the course (Just email me --> [email protected]) I will send $50 to you via PayPal for you to invest into getting your SMMA off the ground.
(Limited Offer) Bonus Module: Online Business Essentials | $97 Value -- These lectures cover essential aspects of starting an online business, and will clarify difficult of confusing topics.
Lectures include:
How To Create An LLC And Why An LLC Is Important
How To Set Up A Free Business Bank Account
Sales Funnels 101
Email Marketing 101
Personal Branding 101
$1,370 Value

---
What Do People Have To Say?
"Before we talked I had made 80 followers in 2 months and was looking start making money on Instagram... I was in need of some one to show me the way. When we talked, Apple taught me how to design my page, grow my followers rapidly and get on the explore page. 1-and-a-half months later I'm at 5.2k followers and this week alone I made $500 in affiliate sales and from selling my own products. Three benefits I've received are 1) A passive income I could've only dreamed of 2) A huge Instagram following in just 1 and a half months and 3) I've built a community where I teach others how to make money. There is no doubt in my mind that apple is THE BEST at what he does and for his low prices there is no reason not to invest in your future with him and build your empire today." - Ethan C.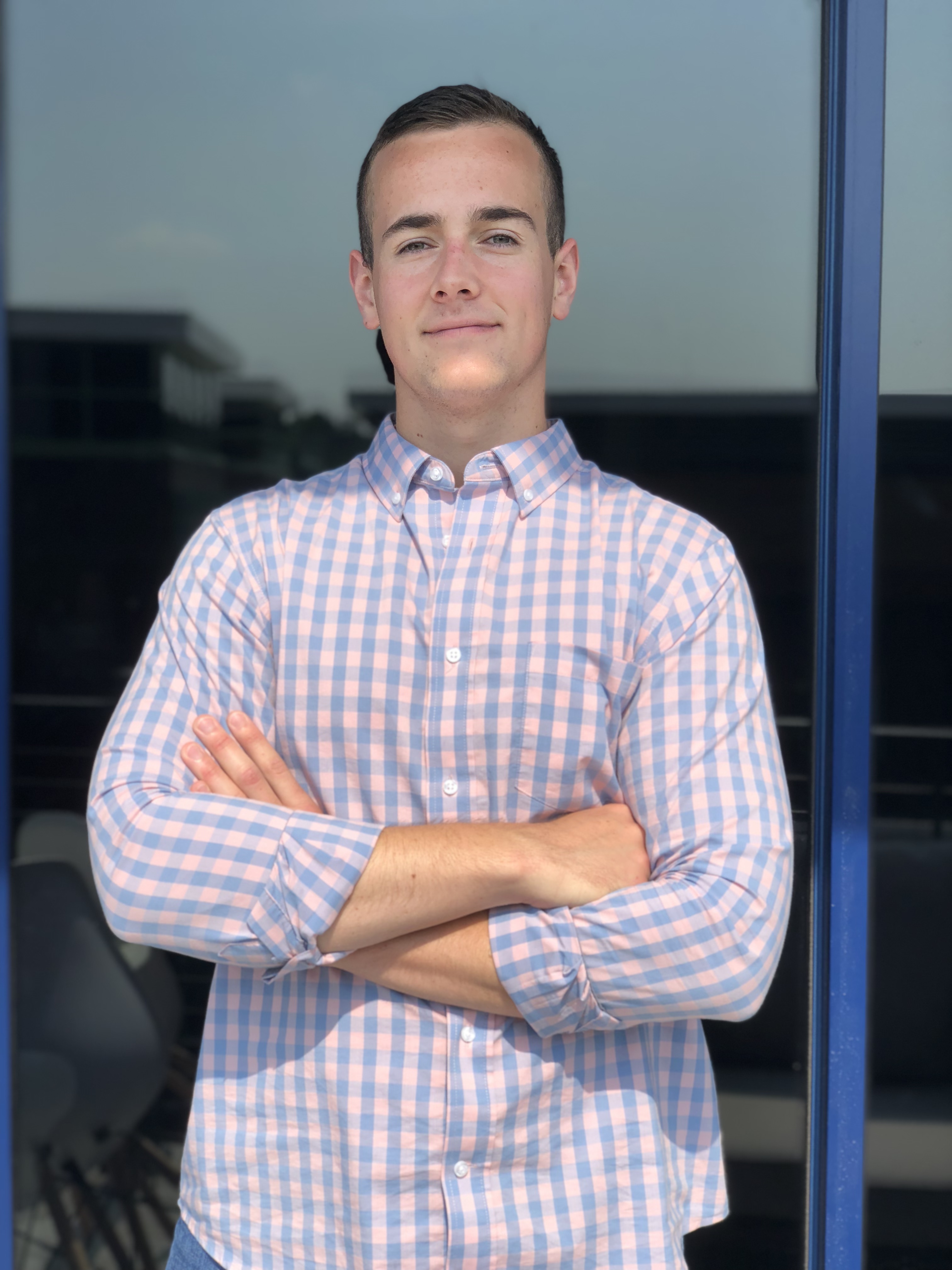 "I started working with Apple in July of 2018. At the time, I had just over 3,000 followers from 8 months of work building on this platform. In the first month that Apple was managing my account, he was able to more than double my follower count to 7,500 followers. This has resulted in an increase in revenue for my online business. I would not hesitate to recommend his services to anyone who is serious about growing your Instagram account." - Ryan S.
---
Course Recap
In this course you will learn:

What a social media management agency actually does
How to find clients with little time and lots of money
How to get them to actually listen to you
How to get past their most common objections (without having to be good at sales)
How to get them to say yes and open up their wallets
How to create high quality video and image content (with zero graphic design knowledge)
How to batch your work and only work 3 days per month
How to stay one step ahead of the competition
How to price yourself high enough to make a full time income
How to raise your prices and when the most profitable time to do so is
How to turn your agency into a real business by outsourcing
How to go about hiring contractors and employees
How to turn your agency into a full time income
How to ensure you are never stuck in a 9-5
AND much more...
Follow this course to the T and you will be on track to making $1,000+ your first month.
If you have any questions, please send me an email at [email protected] and I will get back to you within 24 hours.
Your Instructor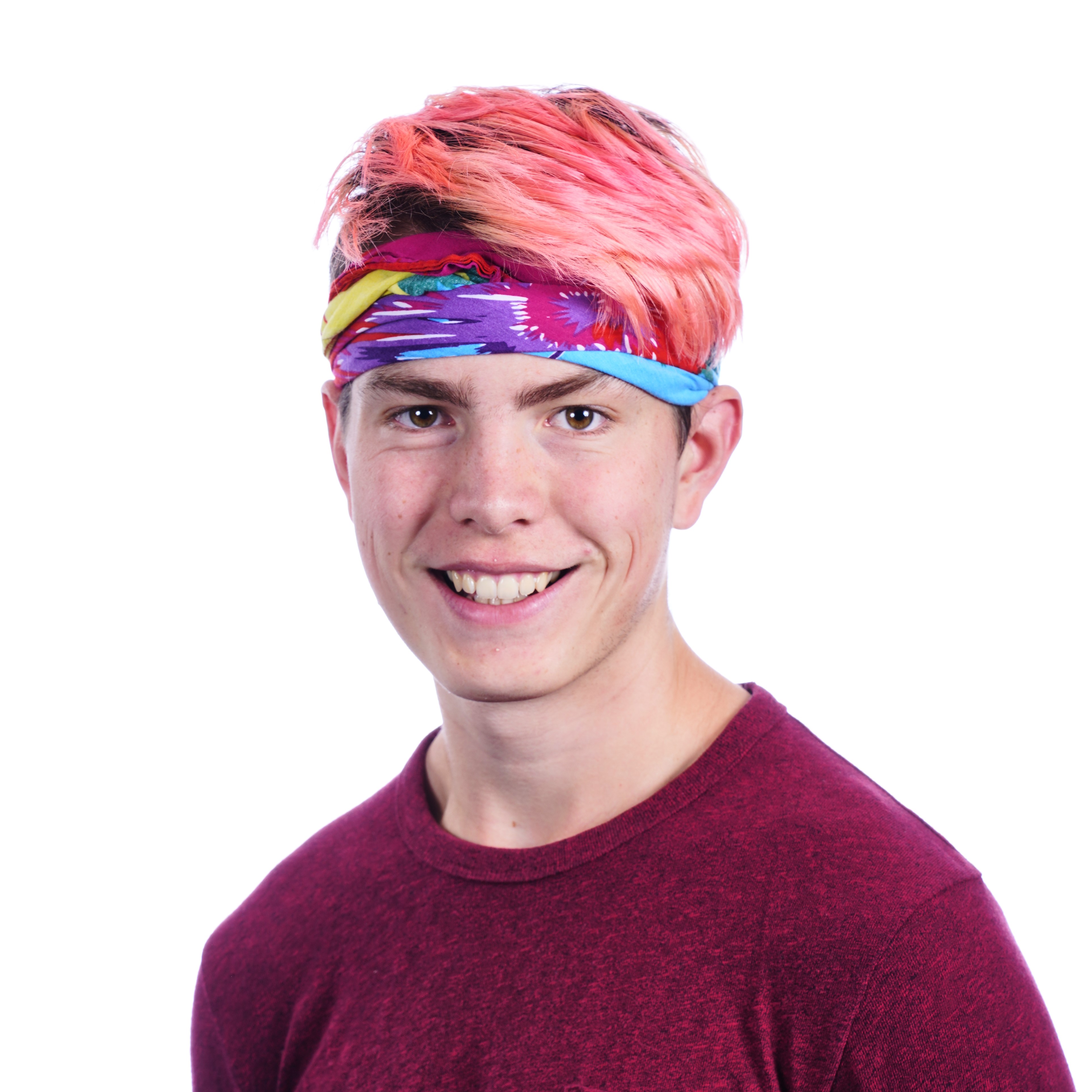 I began podcasting in 2018 after graduating high school. Since then, I have done over 250+ episodes and interviews with some of the biggest online entrepreneurs out there - from people like Patrick Bet-David from Valuetainment, to 9-figure real estate investors, and even Grammy award-winning rappers. I came from zero connections, zero social media influence (under 500 followers combined across all social media platforms), I had no idea what I was doing, but I dove in headfirst. It turned out to be one of the most enjoyable businesses I could've ever imagined and after recording my first podcast in a side room at my local college radio station, I was hooked. Since then, I've continued building up my podcast and using that momentum to build my business. As of now, my podcast continues to bring in a consistent income, as well continues to open the door to connections with people I have looked up to for years!
Course Curriculum
Module #0 | What Do I Do?
Available in days
days after you enroll
Module #1 | Finding & Acquiring Clients
Available in days
days after you enroll
Module #2 | Reaching Out To Prospects
Available in days
days after you enroll
Frequently Asked Questions
How long do I have access to the course?
How does lifetime access sound? After enrolling, you have unlimited access to this course for as long as you like - across any and all devices you own.
What if I am unhappy with the course?
Oh no! We don't want that! We offer a 30-day money back guarantee. If you are unhappy with the course for any reason, let us know and we will refund your payment within 30 days. We would appreciate notification within the first 30 days of the course.
What do I do if I need help?
When does the course start and finish?
The course will be reopened periodically; send an email to
[email protected]
to receive notifications when the course reopens. Once you have enrolled, you have ongoing access. The course starts now and ends 7 weeks after the time you enroll. The courses are released each week with the idea of building upon your knowledge over time. Starting your own business can be overwhelming and I think the best way to learn is in small steps!
What if I can't afford the course?
As you know I regularly upload free YouTube videos and podcasts to allow you to learn about starting your own social media management agency. That content will always be free!